Just in case you're new to the whole BTS Fandom, BT21 is a collaboration project between LINE FRIENDS and BTS. The characters' concepts and designs are originally created the members of BTS.
[You can find more about BT21 here.]
The characters are referred to as BTS' children, who may or may not represent the members themselves.
RJ (The kind and loving Alpaca)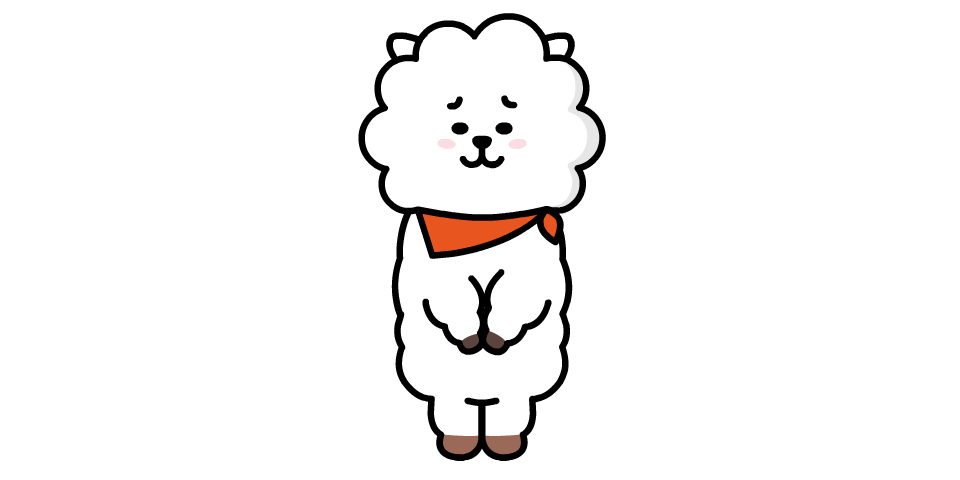 RJ is undeniably one of the most popular characters even to non-ARMY/BTS fans. His goods usually get sold out pretty fast! The reason is pretty obvious: he's white and fluffy. His soft expression too can easily steal away anyone's heart.
Just like his father, RJ loves cooking and eating. He's also the second tallest character next to Van. Jin revealed that he's been drawing RJ for years prior to the project which is why he treasures him so much. You can almost never see Jin without RJ by his side.
TATA (The flexible, adventurous Prince)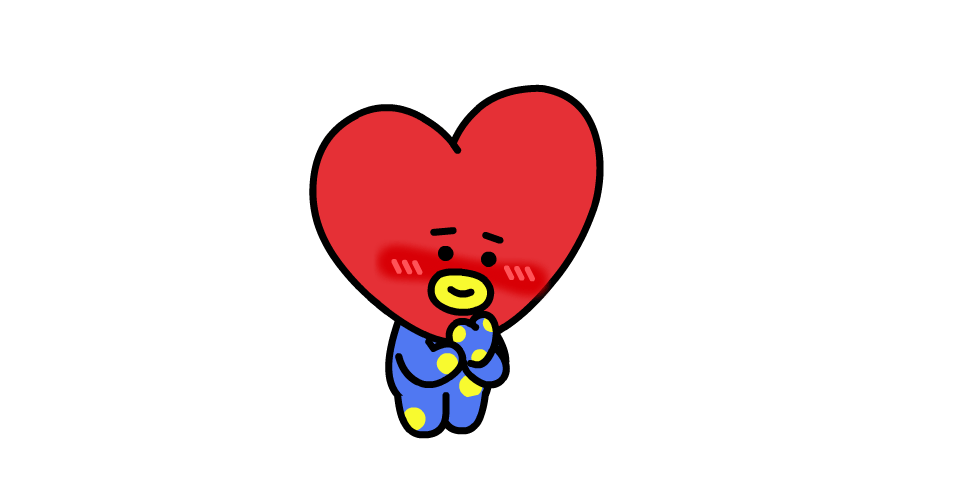 Tata is a heart-shaped character hailing from another planet. During the design process, V drew a couple of hearts as his base for the character and designed several different bodies before he decided to stick to Tata's current design. Tata has a hyper-elastic body and as someone from a different planet, he has his own superpowers. His goal in life is to spread love without using the superpowers that he posses, something that's opposite to what his father believes -which is why Tata is a run-away prince. He wants to prove to his father that love can be spread in an "organic" and "natural" way.
CHIMMY (The playful, sunny Puppy)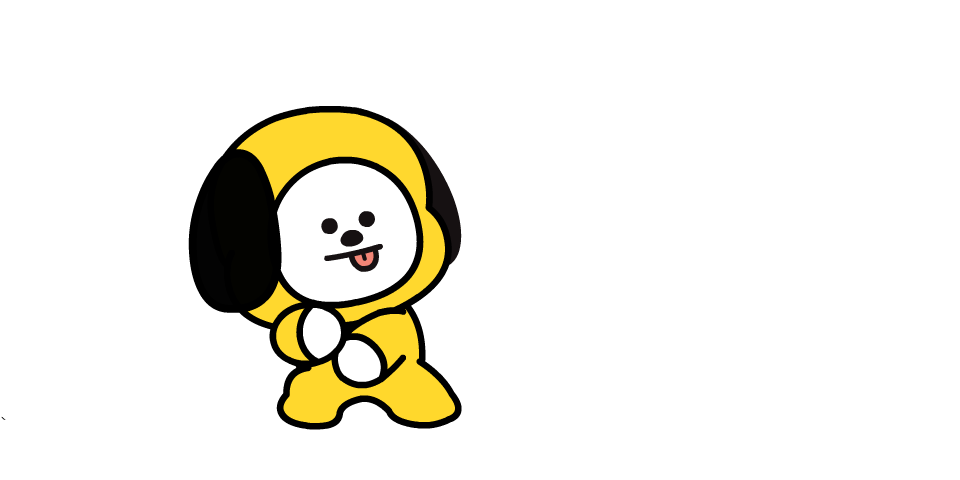 I cannot look at Chimmy without seeing Jimin in him.
Chimmy is a playful Puppy which Jimin confessed to having been based on BTS' playful side. BTS is known to be the chaotic crackheads and Chimmy, I could say is a representation of them. Chimmy is also a character who has a very positive mindset. The video episode of Chimmy made me cry.
SHOOKY (The crunchy prankster Cookie)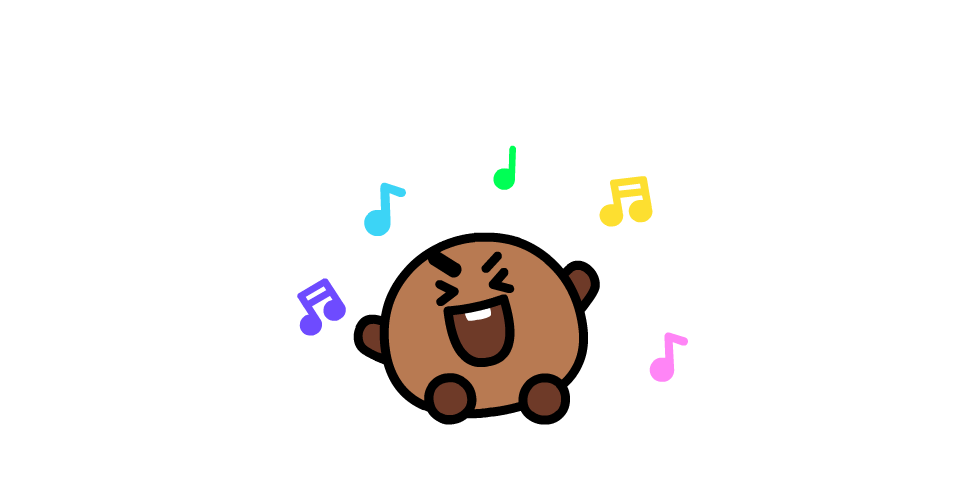 Shooky is the smallest character with a big heart. He intends to find a baker that bakes like his grandfather but failed during the process hence, he decided to join BT21 in hopes of finding one someday.
Shooky loves pulling pranks with friends and this somehow mirrors Suga's fun personality. Remember that one time he pulled a prank at ARMY? That was priceless, I could say.
COOKY (The pink, muscly Bunny)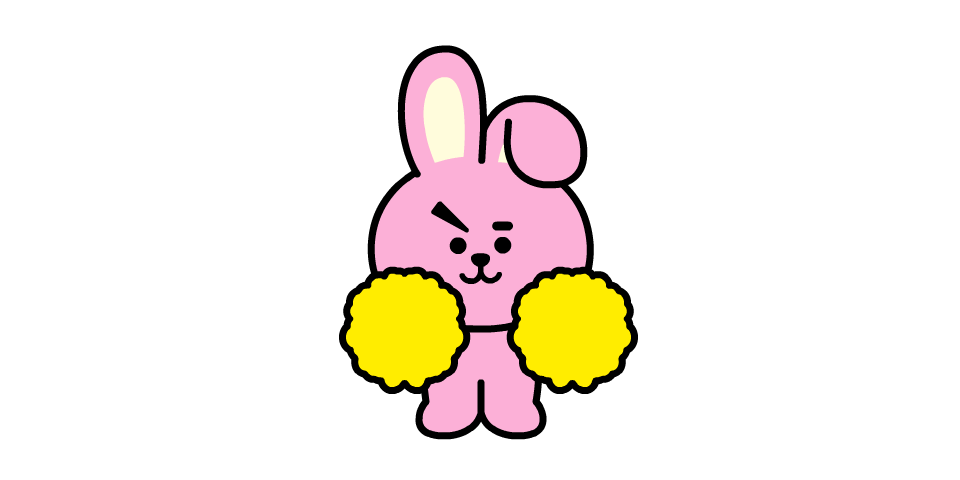 Cooky, just like the other characters can easily be distinguished as Jungkook's character. He is a pink Bunny who loves to workout and aims to have a buff bod. Cooky and Shooky are the closest among the characters. They both love pulling pranks on each other.
KOYA (The multi-talented, sleepy Koala)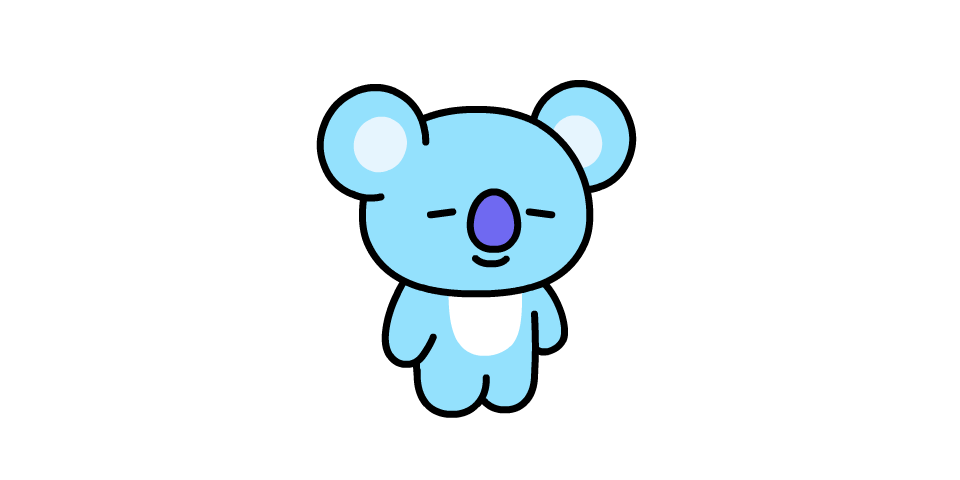 Koya, like RM is a smart and talented character. But unlike RM's quite energetic personality, Koya is a sleepyhead who's usually seen sleeping/napping. Koya is also a kind-hearted Koala who despite its love for eating eucalyptus leaves befriends a talking eucalyptus and has helped the creatures in the forest.
MANG (The mysterious dancing Pony)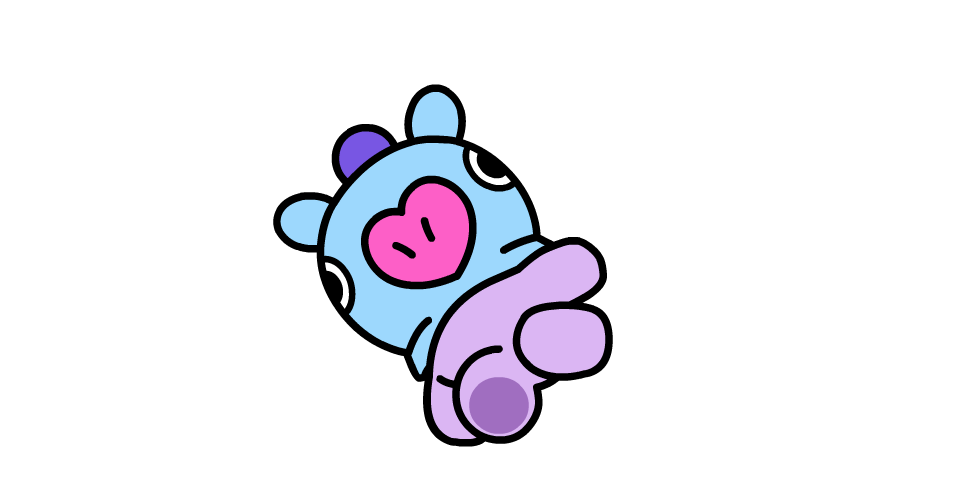 Mang wears a mask and aims to take it off one day. Mang is a great dancer who was inspired by a mentor named, Conn. Mang is shy. The mask Mang is wearing is made by Conn.
J-hope and RM didn't confirm the gender of their characters, which means Mang and Koya are either girls/boys.
VAN (The supportive, multipurpose guardian Robot)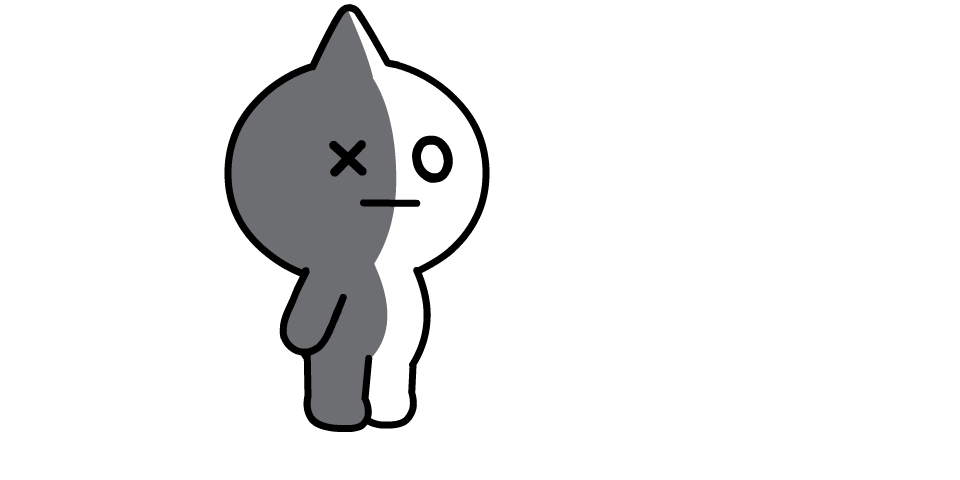 Van is a space robot and a vehicle that Tata bought from his planet. VAN has Tata's DNA and it can perceive emotions. Van protects and helps BT21 achieve their dreams in becoming the UNIVERSTARS.
In conclusion, all of them are my favorites because picking one is too difficult. Each character is adorable in their own unique way.